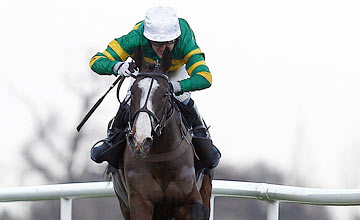 Synchronised: died along with According To Pete in the Grand National
PICTURE:
Patrick McCann (racingpost.com/photos)
Bittar calls for patience over National changes
BHA chief executive Paul Bittar said on Sunday that changes made to the Grand National course and race conditions should be judged over a period of time, while also expressing his sympathy to connections of the two runners killed this year.
Bittar, for whom it was a first John Smith's Grand National meeting as head of the BHA, said: "The evidence indicates that the changes and improvements in safety made over the years have led to an overall decrease in injury and fatalities, both on the Grand National course andracing in general.
"It is important these matters be judged over a period of time. The decade since 2000 was the safest on record for the Grand National with a fatality rate of 1.5 per cent compared to 3.3 per cent at the start of the 1990s.
"Sadly, there have been two fatalities in each of the last two runnings of the race. Naturally our objective is for there to be no fatalities, but we also recognise that we cannot remove risk altogether from such a competitive activity."
He added: "We extend our deepest sympathies to the connections of Synchronised and According To Pete who we know are devastated at the loss of two homebred horses which meant so much to them.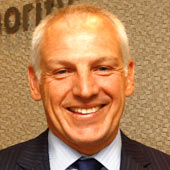 Paul Bittar: expressed sympathy
PICTURE:
Dan Abraham/BHA
"We are reasonably advanced in the process of examining the incidents which led to Synchronised and According To Pete being put down. While that process still needs to be completed, it is relevant to point out that although both horseslost their riders jumping Becher's Brook, Synchronised galloped away from the fence seemingly without injury and then subsequently incurred a fracture to a hind leg when jumping riderless, while According To Pete was brought down by another horse on the second circuit."
Bittar continued: "This is an event that generates huge public interest and has a global audience of more than half a billion people. We've seen record crowds of over 150,000 in attendance at Aintree this week, following on from record numbers through the gates to British racecourses in 2011.
"All of this suggests that British racing is doing many things right in the eyes of the consumer. It is criticallyimportant to us that the good work being done in racing is not overshadowed by yesterday's events, and that racing continues to work collectively to develop and maintain this progress."